Eriness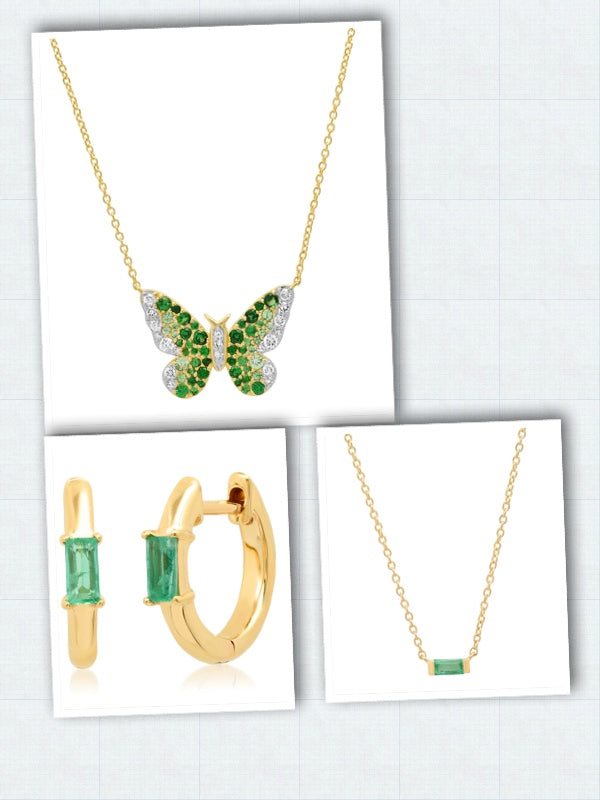 ERINESS
In 2015, following a few years of creative starts and stops, Erin launched Eriness. She attributes much of her early success to her elegant mother who served as both muse and mentor - always challenging her to look inward and cultivate her artistic vision.
Now recognized in the industry for a cheerful mix of diamonds and colorful gemstones, Eriness Jewelry brims with confidence and optimism. The fresh approach to familiar styles (including tennis bracelets and signet rings) make for instant classics, while original designs like the Ladybug collection maintain the brand's unwavering commitment to everyday wearability. "I just never understood why fine jewelry had to be so serious," Erin replies when asked about her motivations. "I wanted to make pieces for the modern woman that were fun to wear and stood the test of time." 
In 2016, Eriness launched the Resist Collection as a way to publicly support women's justice and aid in funding non-profit organizations. As the brand continues to grow and expand with special collections and home fragrances, Erin's sunny southern california spirit remains at the heart of the brand, true to her vision and brimming with happiness. 
Today the line is carried by luxury retailers around the world including Goop and London Jewelers and adorned by a loyal clientele including Michelle Obama, Taylor Swift, Lupita Nyong'o and Miley Cyrus.