SHAY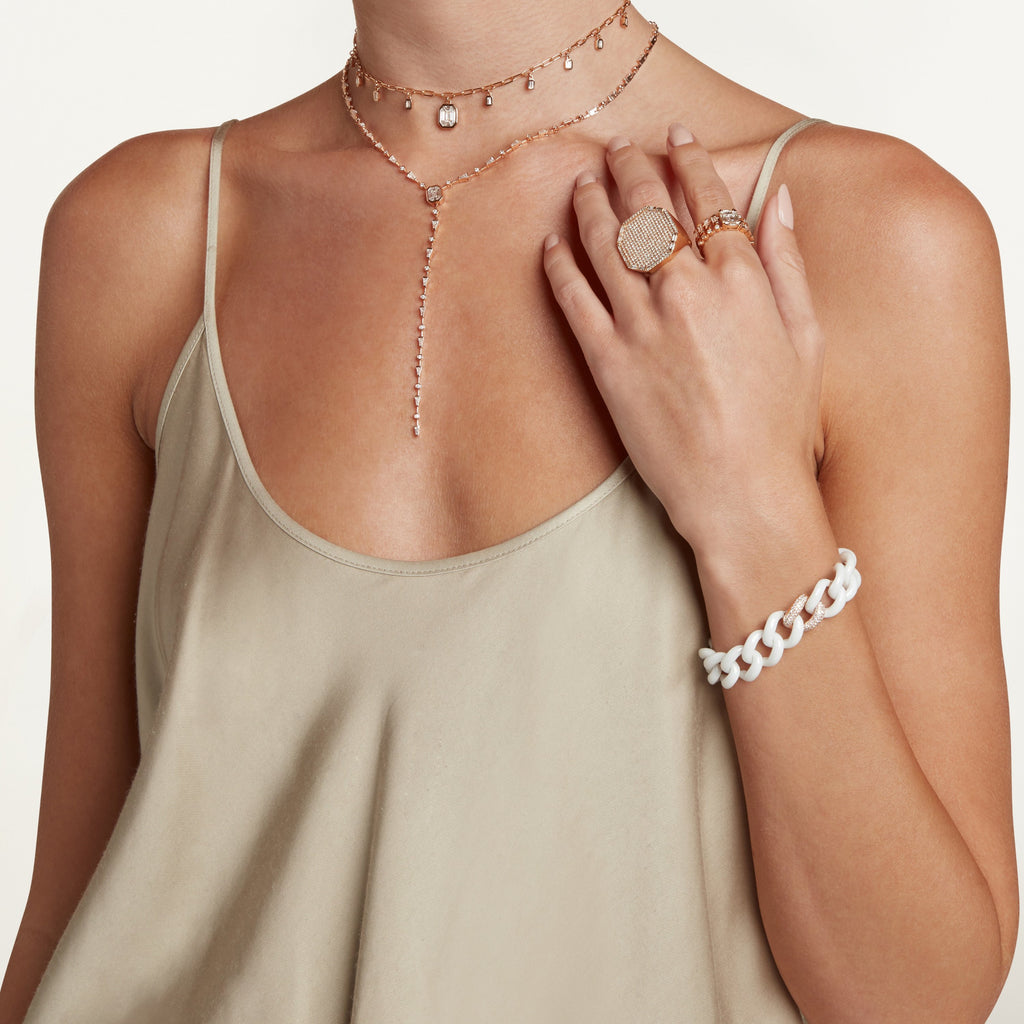 SHAY
Created by Ladan and Tanaz Shayan, Los Angeles natives and mother/daughter duo, the collection is elegant and ageless, encompassing both modern & contemporary designs.
Born in 2003 from a shared love of fashion, international travel and Southern California laid-back elegance, SHAY Jewelry is handmade using exceptional diamonds and precious gemstones set in 18-karat gold. Pieces are designed to be stacked, layered and mixed-and-matched to create a jewelry wardrobe that seamlessly transitions into your everyday wardrobe.
Unlike other brands with a design team or single point of view, SHAY is equal parts Ladan and Tanaz – two innately stylish women from different generations. While their aesthetic is remarkably similar, they enjoy working in tandem to ensure every piece is perfectly wearable for women of all ages.
Each piece is designed by both ladies, a mixture of what they both find beauty in and how they influence each other.This is part of the success story that is SHAY: Two different generations blending their generational tastes.