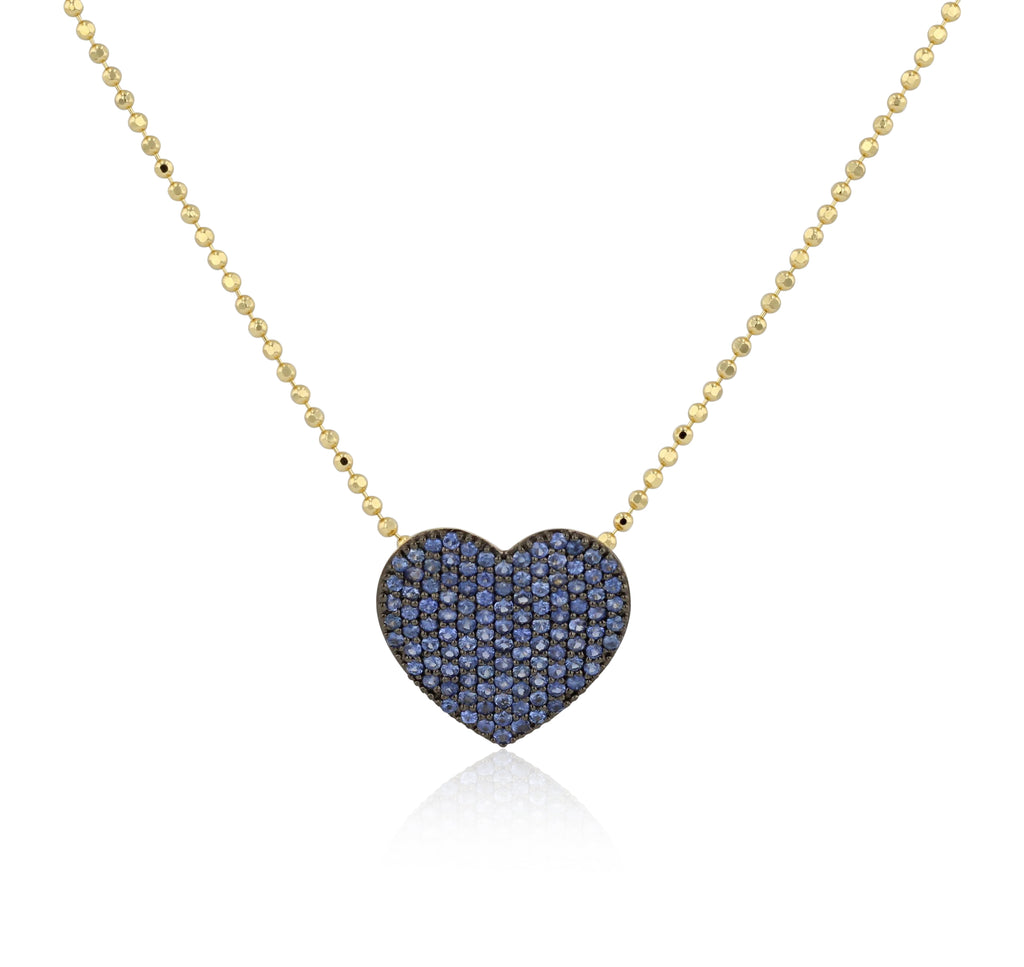 Philipps House
Phillips House Denim Infinity Heart Necklace
$1,850.00
The Denim Infinity Heart Necklace features our signature curvature that not only provides maximum sparkle but also allows the pendant to sit perfectly on your chest. The Infinity Heart is meant to inspire love in any sense of the word. The light blue color has an unexpected sense of sparkle with a casual and easy feel.
Details:
- 14k gold and light blue sapphires (1.02tcw)
- Adjustable chain at 16" & 18"
- Pendant size: 13.7 mm length x 14.8 mm width
- Style N1738LBSY